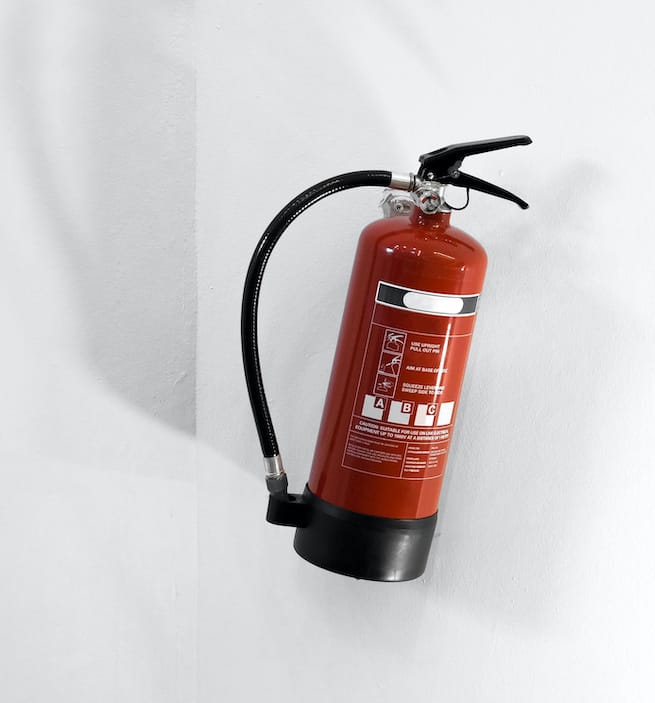 What is a fire risk assessment?
A Fire Risk Assessment is a legal requirement. If you are responsible for a building, for example an employer, owner or occupier of premises that aren't a 'single private dwelling' (a private home), you need to make sure a suitably competent person completes a Fire Risk Assessment. It is your duty to identify fire risks and hazards in your premises and take appropriate action.
In addition, if five or more people work at your premises or your business has a licence under enactment in force, you'll need your fire risk assessment to be a written record. Make sure you review your risk assessment regularly and whenever significant changes have been made that would have an impact on it. It's good business sense as well as a legal requirement, often businesses don't recover after a fire, and effective fire prevention starts with properly understanding the risks.
We provide Fire Risk Assessments Nationwide which include the Fire Logbook and report.
Types of fire risk assessments available
Type 1 Fire Risk Assessments
Firstly, Type 1 is the most common type of Fire Risk Assessment and is usually sufficient for most purpose-built blocks of flats and conversions. Type 1 is a non-destructive assessment of the common parts of the building, not the private dwellings. In general, access to these occupied areas (such as flats) is not expected or required unless there is there is reason to believe that there may be significant health and safety issues inside.
Type 2 Fire Risk Assessments
Type 2 is similar to type 1 in the sense that it only includes the common parts of the building. However, it involves a destructive sample. A Type 2 Fire Risk Assessment may be suggested following a Type 1, however, should not be recommended as standard procedure.
Type 3 Fire Risk Assessments
The Type 3 Fire Risk Assessment, like the type 1, is non-destructive and is usually considered necessary if it is thought there may be a fire risk inside of the flats. Arranging a Type 3 Fire Risk Assessment can be difficult in leaseholder flats and are more easily conducted in vacated flats or where the flat is rented rather under leasehold ownership.
Type 4 Fire Risk Assessments
Type 4 Fire Risk Assessments, like Type 2, include a destructive assessment, however in this case of both the common parts of the building and the flats. Type 4 Fire Risk Assessments are obviously more complicated than the other types of assessments. Access to flats can be difficult and the destructive nature of the assessment will involve a contractor to open up and repair damage after the inspection.
Struggling with a fire safety strategy or escape plans? We can help with that too.
RKMS offer accredited training in various courses including health & safety, fire safety and manual handling to name a few. There is also the availability of our online training courses, each awarding 1 hour CPD.
We regularly run courses at our state of the art training centre in Blackpool. If you prefer, we can come to you and deliver the training onsite for your convenience.
Check out our training options
Give us a call to discuss your needs 0844 815 77 65
Cost of fire risk assessments
RKMS offers a high quality service at an affordable price with prices starting from £550+VAT per day for fire risk assessments.
If you wish to discuss your needs further and identify your options, please give us a call or request a quote below. One of our business development team members can explore your options and best advise you on which path to take.