A Complete Guide to the Certification Audit
As companies with various levels of complexity in their processes go through certifications to comply with ISO 90001 standards, fire and workplace safety protocols and a host of other requirements, they often have to go through a certification audit.
This is a guide to the certification audit and how a company can best prepare for, and handle the process of, such an audit.
What Does UKAS Accreditation Mean?
The United Kingdom Accreditation Services (UKAS) is the sole accreditation body in the UK. Appointed by the government under the Accreditation Regulations 2009 (S.I. No 2009/3155) and Schedule 33 of the Product Safety and Metrology etc. (Amendment etc.) (EU Exit) Regulations 2019 (S.I. 2019/696):
https://www.legislation.gov.uk/uksi/2009/3155/introduction/made
UKAS is the national body that can certify companies that provide testing, inspection, calibration and certification services based on internationally accepted standards. While they are recognised as the government body, they are independent from the UK Government.
When UKAS checks the checkers, they are essentially providing a guide to the certification audit for any business owner that is looking to get certified and searches for a professional group to conduct the audit. Any company that is UKAS certified is guaranteed to perform capably in their role, demonstrating the competence and impartiality that is required.
Since a UKAS assessment is viewed by everyone as having high integrity, suppliers who get certified from an accredited consultant can get by with a uniform audit from a single checker, and avoid situations such as having to be accredited by each of their customers.
Through their participation with multiple international forums such as European Cooperation for Accreditation (EA), International Laboratory Accreditation Cooperation (ILAC) and International Accreditation Forum (IAF), UKAS provides a further service to suppliers working with overseas clients – helping them to avoid costly and time consuming audits with overseas buyer.
Steps Involved in a Certification Audit
The UKAS is the National Certification body in the UK. The first step for any company looking to complete a certification audit is to choose a UKAS certified certification evaluator, as explained above.
The UKAS website allows you to search for accredited organisations by name:
https://www.ukas.com/find-an-organisation/
Another thing to check is whether or not the evaluator appointed has a well established track record in terms of the specific certification being conducted. Not every accredited consultant is equally good at all standards.
Below is a step-by-step guide to the accreditation audit. For illustration, we have chosen the ISO 9001 certification process. Other types of certifications will have their own requirements, but many of the steps below will be similar – since these are the typical ways to conduct a certification audit.
STEPS IN AN ISO 9001 CERTIFICATION AUDIT
Step 1 (Stage 1 Audit): The first step is typically a Stage 1 "desktop" audit. This is where the evaluator determines if all the quality management systems and documentation is set up properly, and (based on their findings) decides on the scope of a Stage 2 audit.
Step 2 (Stage 2 Audit): During the Stage 2 audit which follows Step 1, the evaluators will interview key personnel and most likely shadow their daily activities and protocols for a period of time. The intent is to determine that the system in place is a tried and tested one, that has been running for a period of time, and that the people who are involved with the operations of the organisation clearly understand and adhere to the requirements of the standards that the audit is being conducted against.
Step 3 (Certification): If everything goes well with the Stage 2 audit, then the evaluator makes a recommendation to the Certification Body, which will then issue a certificate within two to twelve weeks.
If the above steps can be done with a minimum of fuss, things will go smoothly. Once the initial audit is completed, there is a repeating pattern that comes into play, as follows:
Step 4 (Surveillance Audit): Some 9 to 12 months after the successful certification, there is a surveillance scheme that kicks in. The main thrust is to evaluate the quality management system, especially whether internal audits and management reviews are being performed competently. Also, an operational review is conducted, especially in situations where new installations are done within the period.  
Step 5 (Recertification): This takes a much longer view of how the organisation is being integrated within the philosophy of the ISO 9001 certification. This looks at how the company has absorbed and adopted the quality management system over a three year period, and then how it is preparing for the next period.
5 Tips to Help Prepare for and Go Through a Certification Audit
In this guide to the certification audit, we have explained both the importance of a UKAS certification and the steps that an organisation will have to go through.
Here are a few tips to make sure that your organisation is fully prepared and passes the audit with flying colors:
Prepare your detailed documentation in advance, so the Stage 1 audit goes well and the scope of the Stage 2 audit is better defined and as limited as possible given the circumstances.
Run a detailed internal audit ahead of time, choosing the right team and giving them the full authority to conduct a hardcore audit, asking any questions and detailing every process as they go along.
Understand the specific certification process, prepare the documentation accordingly and test it out.
Create both a current state and a gap report when there are situations that cannot be fully covered by the time of the external audit. Often times, having a time line and plan to cover gaps in place could aid greatly in getting the certification approved.
Choose the right external consultant – rely on their UKAS certification and their track record in terms of longevity and also experience with the specific audit you need them to perform.
As discussed, a UKAS certified checker is vital to have everything in place for businesses in the UK. Hopefully, the above guide to the certification audit will help you streamline your process and make the right choices that can help you in this regard.
Do you want us to take care of your
fire compliance?
H&S compliance?
ISO certification?
training?
human resources?
At RKMS we are determined to make a business run as efficiently as possible. Will that next business be yours?
Blog
What are non-conformity reports and what should you do with them? Find out with examples here.
Read More »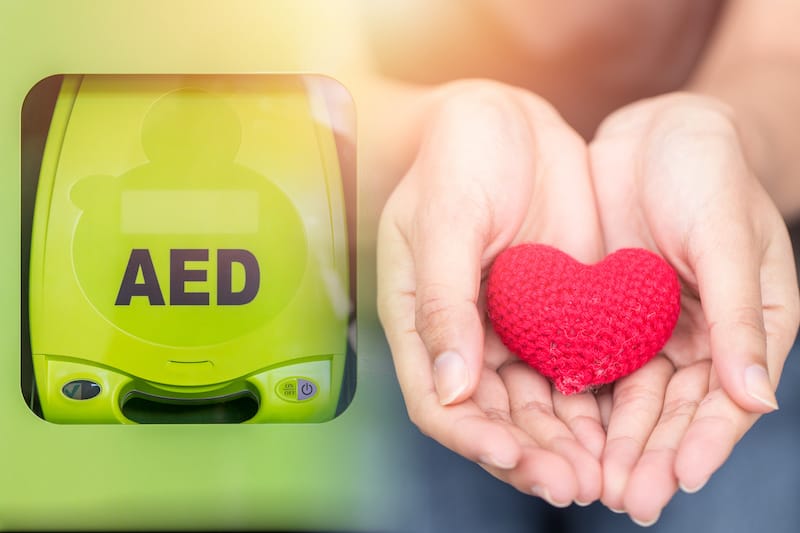 Blog
If it isn't already, now is the time to make first aid training a part of your workplace labour practices. Here's what you should know.
Read More »
Do you want us to take care of your
fire compliance?
H&S compliance?
ISO certification?
training?
human resources?
At RKMS we are determined to make a business run as efficiently as possible. Will that next business be yours?
Do you want us to take care of your
fire compliance?
H&S compliance?
ISO certification?
training?
human resources?
At RKMS we are determined to make a business run as efficiently as possible. Will that next business be yours?